Hebei Junyu Pharmaceutical Co.,Ltd, was established in 1999, which is a professional veterinary medicines company specialized in the R&D, Production, Marketing and Technical Service. It is now manufacturing more than 100kinds of veterinary products and committed to serving the global customers with products of excellent quality, safety and efficacy complying the guideline of regulatory requirements of GMP.
We have full series of solution, water soluble powder, injection tablet for types of antibiotics, nutritional supplement, vitamins with minerals and acids, disinfectant. Purpose to supply livestock and poultry with healthy environment in growth. Some solutions like AD3E, EGG MORE, LIVER PROTECTOR, Vitamin E with Sodium selenite, Toltrazuril and so on.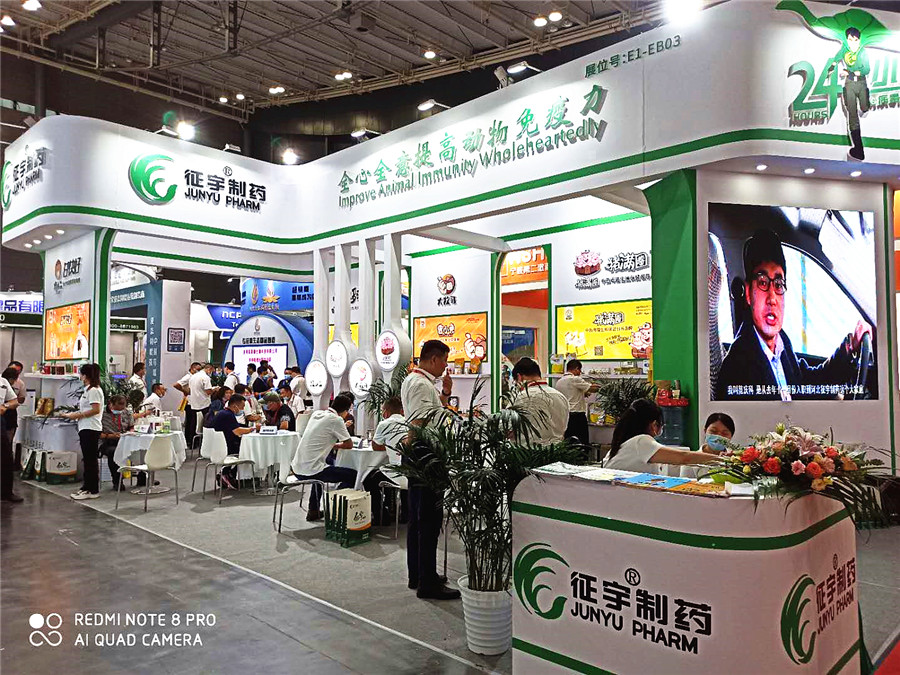 Junyu also supplies herbal compound medicine with advanced equipments, supplies more healthy China Traditional herbal medicine in area of infectious diseases and organ protection, like Supervirus Cure Oral solution, hot sale in market with good evaluation.
In order to supply more products and service to the customer in and abroad, We have set up Hebei Socare Biological Pharmaceutical Co.,Ltd which is engaged in veterinary medicine raw materials R&D and production; Shijiazhuang Garibas Import & Export Trading Co.,Ltd, which is engaged in the import and export business of veterinary medicine. Shijiazhuang Junyu Veterinary Medicine Science and Technology Co., Ltd which is engaged in the veterinary drug research and development.
Our production lines are designed to meet the local and global demands. At present, we have ten major production lines: injection line, soluble powder and premix line, oral solution line, disinfectant line and Chinese herb extract line, etc. The production lines are well equipped with high tech machinery. All machines are operated by well trained persons and supervised by our expert.
Quality is being life of our company. Quality assurance has a broader task to check that the procedure used in all areas of manufacturing. Processing testing and monitoring are strictly defined and adhered to. We keep quality always in our heart and run with all people are quality assurance.